We create value in a sustainable way.
ILFER S.p.A.
IRON PROCESSING
Ferrous and stainless scrap for
steelworks
Our company purchases, with immediate quotations and free estimates, ferrous, stainless and non-ferrous scrap, which originate from the waste of industrial, craft, commercial and service activities:
from the producer of metal waste that needs to manage and enhance its waste in compliance with current regulations, supporting it with expertise and organization from a technical-economic and administrative point of view;
by other dealers in the recovery and preparation for the recycling of metallic materials, establishing serious and professional business relationships and consolidating them over time in order to create specialized and qualified supply networks in which commitment, collaboration and solidarity guarantee mutual development.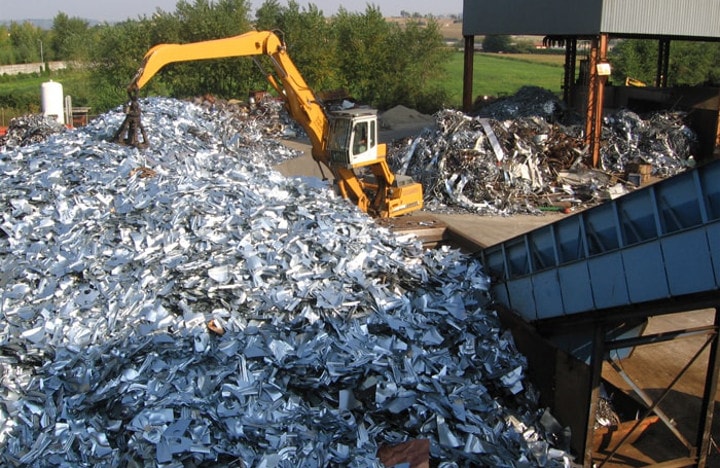 Our company transforms scrap after analysis, selection, flame cutting, shearing and possible crushing in materials qualified for use, as raw material for new production cycles in steel mills and foundries.
The processing activity can also be carried out on the commission of third parties owners of the scrap subject to transformation and organized in temporary worksites for demolitions or volumetric reductions of industrial complexes and machinery.
Our company sells scrap in homogeneous batches with declaration of conformity to the technical specifications of the sector and of the customer of which it becomes a reliable partner for quantity and quality.
A consolidated market experience and an adequate technical-commercial dimension, allow us to intermediate very large quantities and to promptly meet the customer's supply needs.

Immediate
Quotes
Real-time quotation
of offers of any type
of scrap and metallic waste.
Access the service and send your offer,
you will receive our estimate or you will be contacted
for further clarification or for an inspection.

Materials
Logistic
Logistic assistance
and customized solutions
for loading and storage.
A complete service
from collection, to unloading, storage
and processing at the operational headquarters.

Radiometric
Control
An instrument of environmental protection,
for detect any radioactive sources
and avoid contamination.
A fixed portal for the detection of gamma radioactivity
and portable instruments for maximum security
and continuous control.

Boxes on
loan for use
Supply of removable containers
6000x2500x2000 CE approved
in loan for free use.
The guarantee of a regular service
for the temporary storage of metal waste,
entirely at our expense.

Materials
Analysis
The classification of the scrap
is the result of specific expertise
and instrumental checks.
We verify origin,
size, appearance
and chemical composition of the scrap.

Certified
Quality
An essential service
for customers and suppliers,
with declaration of conformity.
The company works with the major operators in the sectors
finding consensus in term of
of specialization and competence.
Our strategy is based on operational efficiency and enviromental protection.