We create value in a sustainable way
Since 1884, the city of Terni has housed a steel complex that is one of the most important industrial companies of our country and of Europe and that has determined the industrial vocation of the territory of reference fostering the creation and growth of skills and professionalism in the related industries.
Iron, steel, cast iron, copper, lead, aluminum, bronze… every ferrous or non-ferrous material comes collected, analyzed, separated, sheared, crushed to become raw material ready for the oven steel and metallurgical companies, with continuous and regular supplies and for even large quantities.
The entire recycling chain is directly managed, from the collection of scrap to the supply of materials high quality, according to the specifications requested by the customer and with a declaration of conformity.
The supply of materials is continuous and constant thanks to a very wide reference basin in which relationships established over time are flanked by new ones thanks to a proven seriousness and commercial reliability.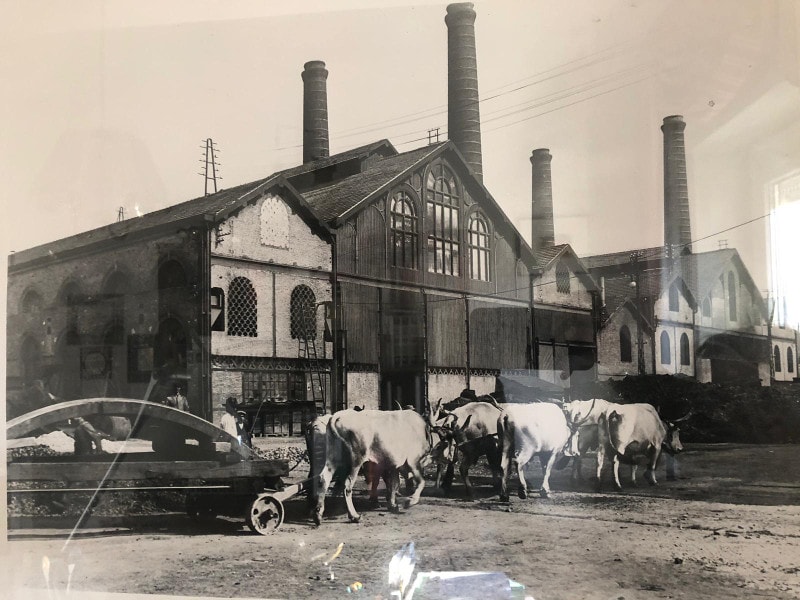 Società Alti Forni Foundries and Steelworks of Terni (SAFFAT)

Immediate
Quotes
Real-time quotation
of offers of any type
of scrap and metallic waste.
Access the service and send your offer,
you will receive our estimate or you will be contacted
for further clarification or for an inspection.

Materials
Analysis
Logistic assistance
and customized solutions
for loading and storage.
A complete service
from collection, to unloading, storage
and processing at the operational headquarters.

Radiometric
Control
An instrument of environmental protection,
for detect any radioactive sources
and avoid contamination.
A fixed portal for the detection of gamma radioactivity
and portable instruments for maximum security
and continuous control.

Boxes on
loan for use
Supply of removable containers
6000x2500x2000 CE approved
in loan for free use.
The guarantee of a regular service
for the temporary storage of metal waste,
entirely at our expense.

Materials
Analysis
The classification of the scrap
is the result of specific expertise
and instrumental checks.
We verify origin,
size, appearance
and chemical composition of the scrap.

Certified
Quality
An essential service
for customers and suppliers,
with declaration of conformity.
The company works with the major operators in the sectors
finding consensus in term of
of specialization and competence.